They say that 0.1% of content marketing successes look like overnight successes. Usually, it takes time. But what if in your case the implementation of the content marketing strategy takes too much time and looks more like a failure to you? Perhaps you slipped up and made one of the five most popular mistakes.
Strategy? There Is No Strategy!
You haven't done much planning lately. In fact, you haven't thought things through at all. Content marketing strategy is not just about the quality of the texts and images you provide, it's about wise choice of information (that must be useful, interesting and preferably not available in any other place on the Internet) and target audience, as well as about perfect timing. If your strategy doesn't work, look closer – perhaps you simply have no strategy at all.
On our site you can find out more about content marketing strategy.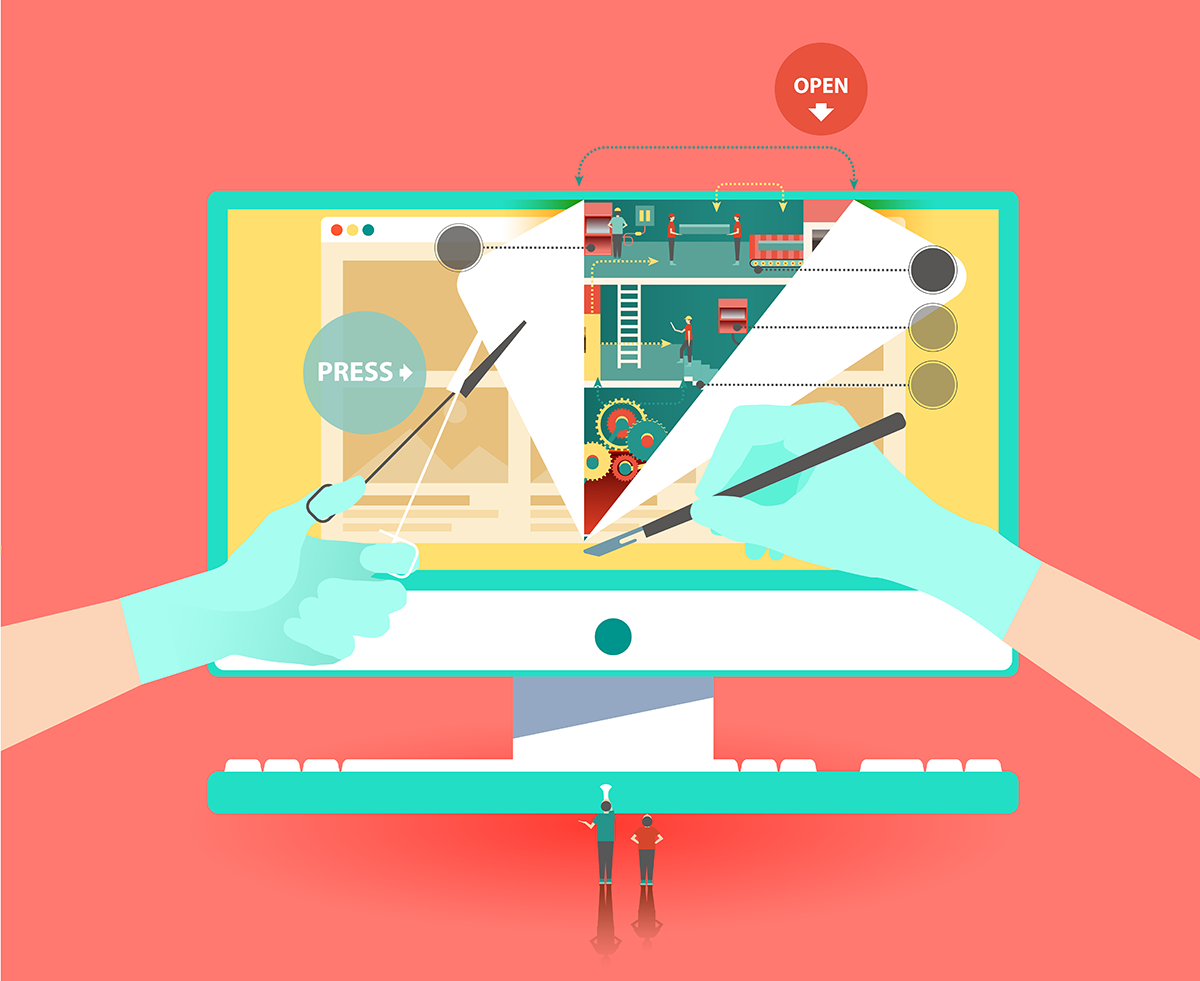 One Post Is Not Enough
Many entrepreneurs and marketers that decide to use content marketing for the first time often fail to grasp the mere concept of the process itself. They think that the essence of the method looks something like this: one publishes interesting content – potential customer clicks and gets all excited – the customer buys the service/product the entrepreneur offers and becomes loyal for the rest of the eternity. Sweet dreams. Unfortunately, the process is a little bit more complicated: it's not enough simply to amaze the potential customer with incredible content just once to make him buy what you sell. Goal number one is to make them come back again and again until he finally decides to make a purchase. It is in human nature to doubt and analyze. You really have to get your potential customer interested and involved – and for that, you need exceptional content, time and attention.
Too Much Promotion
If all your posts and articles are solely about your product and moreover – repeat each other time after time, don't be surprised if your content marketing strategy fails miserably. Keep your target audience well informed and entertained. If you want to promote your product so badly – at least do it wisely, feed the potential customers with various parts of information about it and don't forget to mix them with other stuff: like your product-related researchers in the niche, interesting facts regarding the topics or products somehow connected to your own. Use imagination. Don't bore people with endless posts of pure, uninventive promotion.
You Let Them Forget
Those who chose quality over quantity really have to bear in mind that this motto should not become an excuse for neglecting the high frequency of publishing new posts. Of course, it is not an easy task – to provide interesting, up-to-date and useful information, but if you choose not to make it your daily or, at least, weekly routine, you probably should not use content marketing at all. What's use of publishing decent content once in a while? The potential customers that actually favored it, might come back once or twice, and then – will leave you forever. Don't lose something you've gained through great efforts due to laziness or careless attitude.
Show Some Patience
Perhaps you've made one of the mistakes listed above. Or, perhaps, you simply have to wait a little longer. Content marketing rarely works overnight; most strategies take up weeks or months. If you are aimed at efficiency and if you are absolutely sure that your strategy has no significant flaws and must have brought good results – perhaps you should show more patience and wait a little longer. Your efforts might pay off in a week already.
Even the most experienced professionals make mistakes. The main task is to spot them before they start to slow down your strategy and cause damage to your business. You don't want to lose money, efforts and time in vain, so it's would be better to check every detail and make absolutely sure that your content marketing strategy is effective.
(Visited 55 times, 1 visits today)